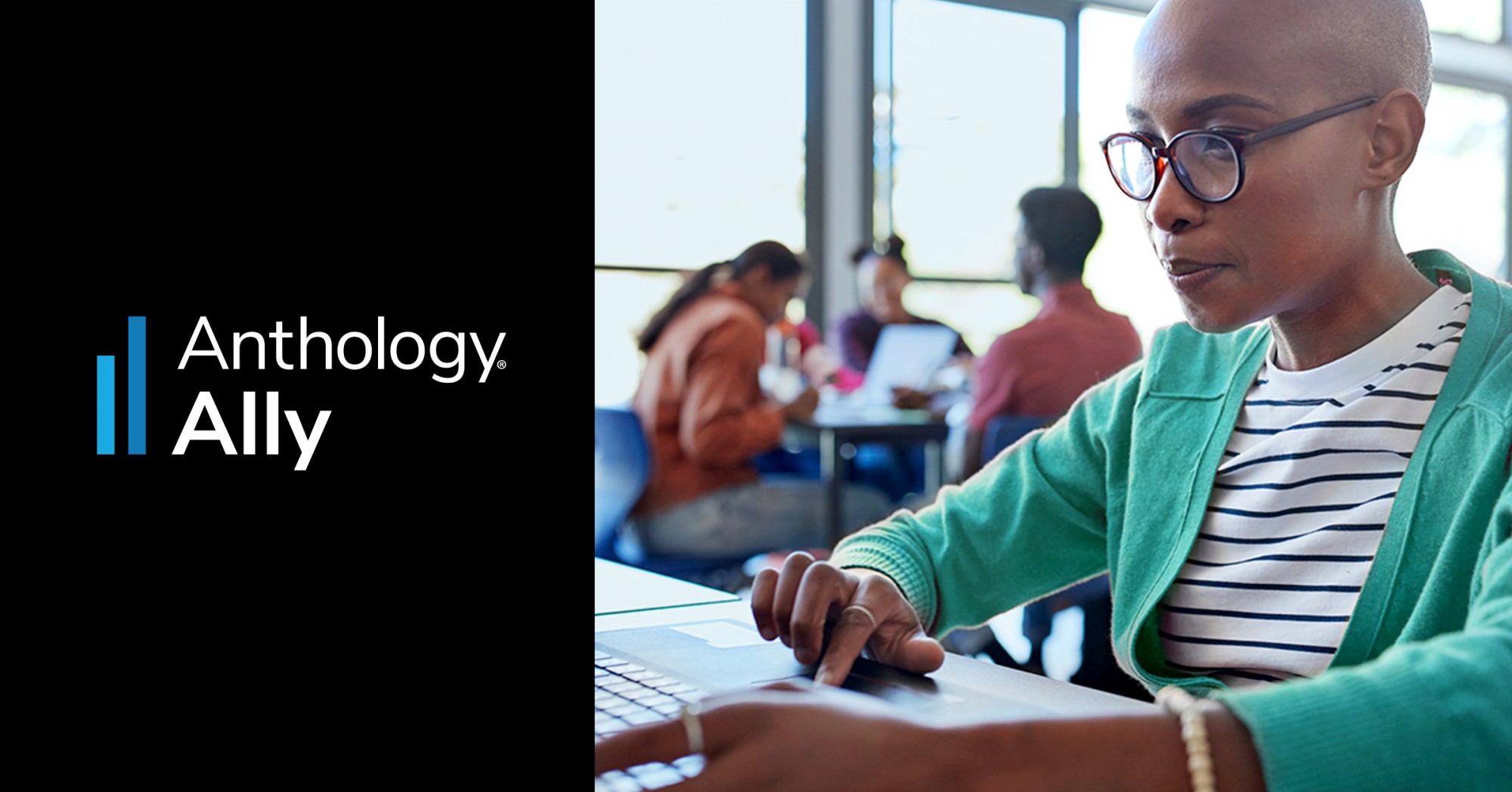 Improving Digital Reading Comprehension with Anthology Ally and BeeLine Reader
As institutions worldwide have accelerated their use of digital learning environments, the focus on providing digital content that meets the needs of their students has increased. To meet these diverse needs, institutions must be more responsive and provide a broader set of digital materials. Anthology Ally (previously Blackboard Ally) is empowering institutions to create more inclusive learning environments by removing accessibility barriers and ensuring digital content is accessible for all. Generating alternative formats like ePub, audio, tagged PDF, and translated versions, among others, enhances the usability and readability of digital materials to improve comprehension by giving learners the flexibility of choosing the most effective way to interact with digital content.
BeeLine Reader, an alternative format available in Anthology Ally, is aimed at making on-screen reading faster and easier and helping learners maintain their focus. BeeLine Reader reduces the incidents of line transition errors, using eye-guiding color gradients that match up the color at the end of one line with the color at the beginning of the next line.
Readers of all ages and skill levels have found that BeeLine Reader makes reading more enjoyable, with improved fluency and ease. Improving readability is especially critical as digital screen usage has risen, learners have experienced digital eye strain and difficulties with line skipping, line repeating or visual tracking.
No doubt people are spending more time in front of digital screens than ever before. Whether it is their phone, laptop, computer, or TV, most Americans spend 5 or more hours each day looking at a digital device. Even before remote classes, 83% of children spent more than 3 hours a day on a digital device. These numbers are certainly higher for people working and schooling from home.

https://www.center4research.org/digitaleyestrain
Readers with visual impairments, dyslexia, Attention-Deficit/Hyperactivity Disorder (ADHD), Traumatic Brain Injury (TBI), and new language learners can also utilize BeeLine Reader, as more accessible content helps to improve reading attention and efficiency. The BeeLine Reader alternative format in Anthology Ally works seamlessly on mobile or desktop, providing an HTML format that offers a variety of preset dynamic color options for reading during the day or night.
By partnering with accessibility pioneers like BeeLine Reader -- winners of awards from The United Nations MIT Solve and Stanford University -- Anthology Ally continues its mission of empowering choice, boosting student engagement and delivering better learning experiences by improving accessibility to digital course content and building more inclusive learning environments for everyone.
Promote the use of BeeLine Reader among your learners and improve equity, access, and success for all. Reach out today.